"My name's Bradley Barnes. I'm an 18-year-old university student and am very passionate about the fact that there is not a fair amount of support for male domestic abuse victims. Following this, I began looking into the reasons, such as masculinity, lack of men admitting they're victims and societal expectations of gender.
"My goal is to ensure that there is a fair and necessary amount of support for all victims of domestic abuse – regardless of gender or sexuality (amongst every other factor).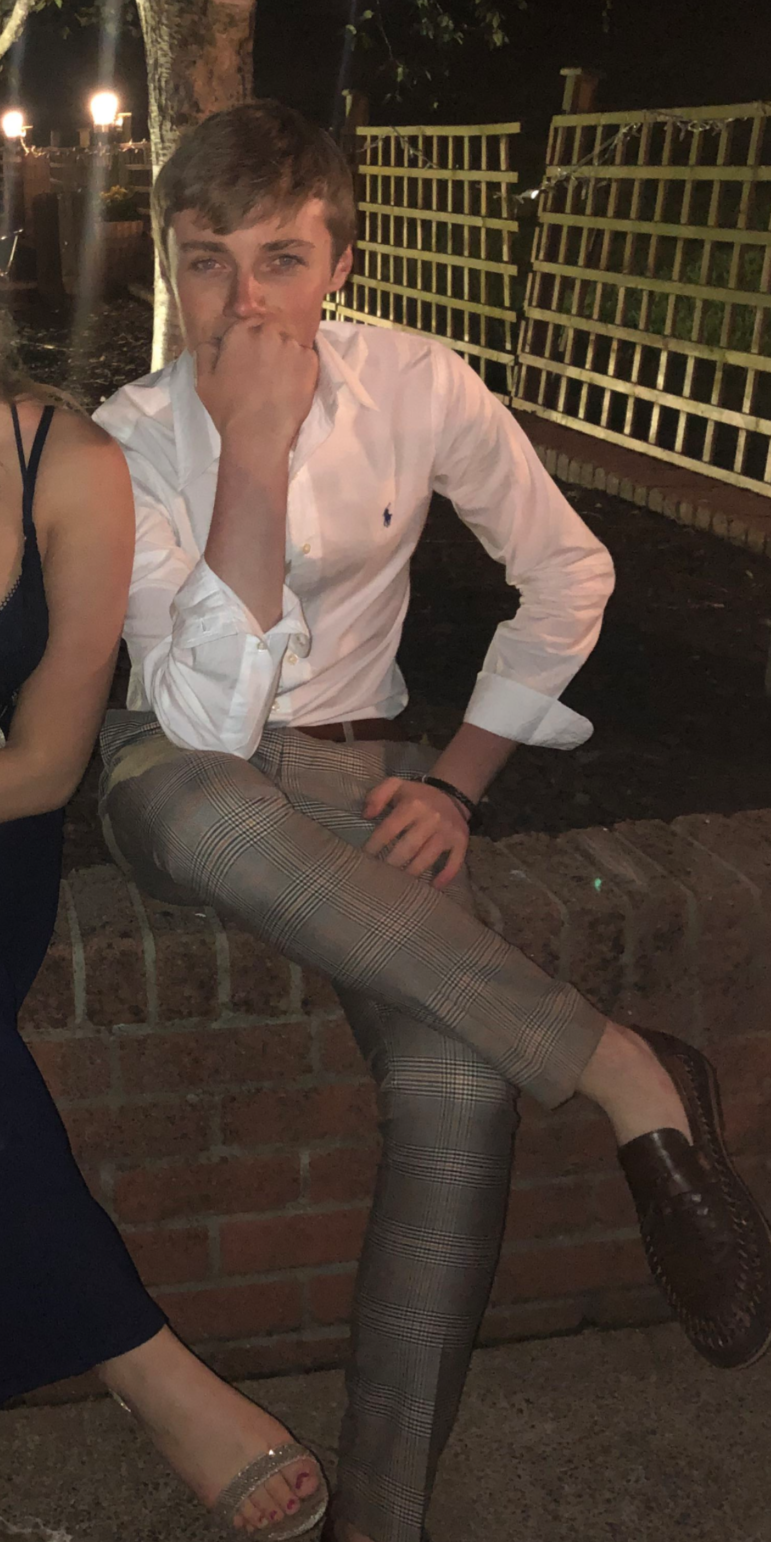 "I created the E.V.E.R. Campaign.  It stands for "Every Victim, Every Right". I am writing blog posts on my website to share my story as it happens and am running a Facebook page dedicated to sharing my findings and ensuring that there is enough awareness out there before I begin petitions and trying to work with larger organisations. 
"One of my main arguments is that by minimising the outreach of support to male domestic abuse victims, they are being silenced; especially given the statistics that prove men are less likely to speak up. Campaigns such as the CALM organisation prove that by offering more support to men and educating the public on the facts, prevents suicide rates and gets more men to speak up.
"When I Googled the term "domestic abuse", I was surprised by the amount of support targeted at female victims, while there were hardly any specifically for men. I presumed that this was because male victims were a real minority and most advice was sought by women.
"However, I researched this and found that for every two female victims, there will be one male – one third of victims are men. This surprised me, given the idea in society that I had unconsciously taken in – women are victims of domestic abuse, men are the abusers.
"My campaign is not about the gender of abusers or the crime itself – it is solely about the gendered nature of the advice for victims and why changes need to be made. The more I read up on the statistics, found articles and academic reports, and spoke to charities/helplines, my concerns grew.
"There are barriers that male victims face, besides the societal idea that men aren't victims that often. The National Domestic Abuse Helpline has had a push in advertising recently, to assist in lockdown restrictions, including putting their service at the bottom of Morrisons receipts for example.
"In general, this is an excellent thing – domestic abuse victims are getting support offered to them, particularly when they may need it most. However, this national service is not for men, which is one of the first things I noticed when exploring this case. The website offers advice solely for female victims and children, further suggesting that men are abusers, women are victims.
"I imagined how a male victim would feel reading this advice, on the first Google search result perhaps in a moment of strength or safety. Wouldn't reading male pronouns constantly listed and all of the advice being solely for women make you less likely to want to act on it?
"This was when I considered the stigma of masculinity and gender 'norms'. I've written separate blog posts, and will continue to, about these barriers that men face – the pressures that society puts on them – and there are many other campaigns and charities that stand against the same thing. Academic lecturers and researchers have written about these barriers and I'm striving to make all views, advice and facts accessible to the public in order to create awareness of these issues and make a change. 
"I need support via Facebook. I need people to read the blog posts and visit the site. I need people to talk about these issues and be aware of the facts. I can be contacted via the website or the Facebook page and I'm encouraging discussions about these issues – that's how we can get things to change – with conversations and awareness.
If you're a male domestic abuse victim one of the support organisations who can help you is Mankind. Call 01823 334244 or visit the Mankind website. Call 999 if you are in immediate danger.
Community Voices is a new feature on Cwmbran Life written by you, our readers. If you have something to say fill in this form and you can use our site to tell your story.
Photo by Nik Shuliahin on Unsplash