World Disability Billiards and Snooker (WDBS) are holding a weekend of snooker in Cwmbran for people with disabilities.
Open day at Redz
They have organised an open day at Redz Snooker Club on Friday 12 August 2022 for community groups or individuals to book a free day of fun snooker with professional World Professional Billiards and Snooker Association (WPBSA) coaches.
The day will run from 10am until 5pm, giving players with any disability or level of experience the chance to come and try snooker under the guidance of expert coaches.
To book a spot choose a slot at 10am, 11.30am, 1pm or 2.30pm and email [email protected]
The Welsh Open
The Saturday and Sunday (13/14 August 22) is a weekend of competition for disabled people, ranging from those with physical disabilities, sensory impairments and learning disabilities.
Click here to enter the Welsh Open 2022.
A spokesperson for the WDBS said: "WDBS has regularly staged snooker events for people with disabilities across the UK and beyond.  Typically run over three days, events include a mix of open days at which anyone with a disability is encouraged to attend and try snooker, as well as competitive tournaments.  Tournaments are open to people with a range of physical, learning and sensory disabilities, with players assigned to a classification group determined by their disability profile as set out within the WDBS Classification System."
 Redz Snooker Club is at 6 Oldbury Road, Cwmbran, Torfaen NP44 3JU.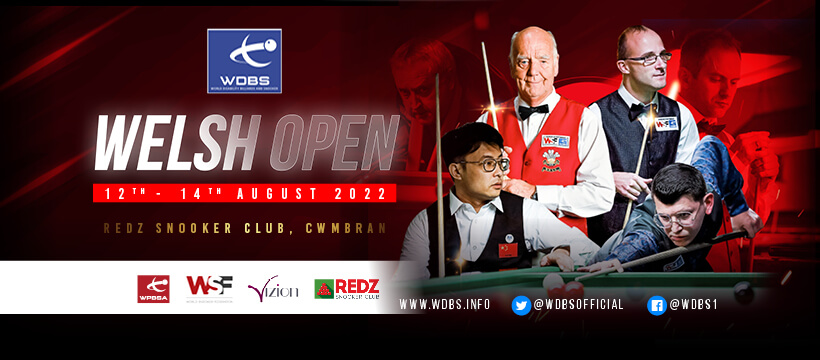 Follow WDBS on social media
Follow the WDBS on Facebook and Twitter.