Keith Jefferies has done it again. He coached his first Welsh boxing champion "about 52 years" ago. 
Yesterday (23 April 2022) the Cwmbran Boxing Club coach was in the corner giving advice to Hary Pugh aged 17, on his way to winning the 80kg Welsh youth title.  He won on points at Sophia Gardens in Cardiff. 
Keith told me he had his first Welsh champion "about 52 years ago."
I texted Keith this morning to check on a time to call. Guess where he was? Yes, Keith was in the gym running a Sunday morning session. When he answered my call I heard him directing a boxer to use the speed ball. He doesn't stop!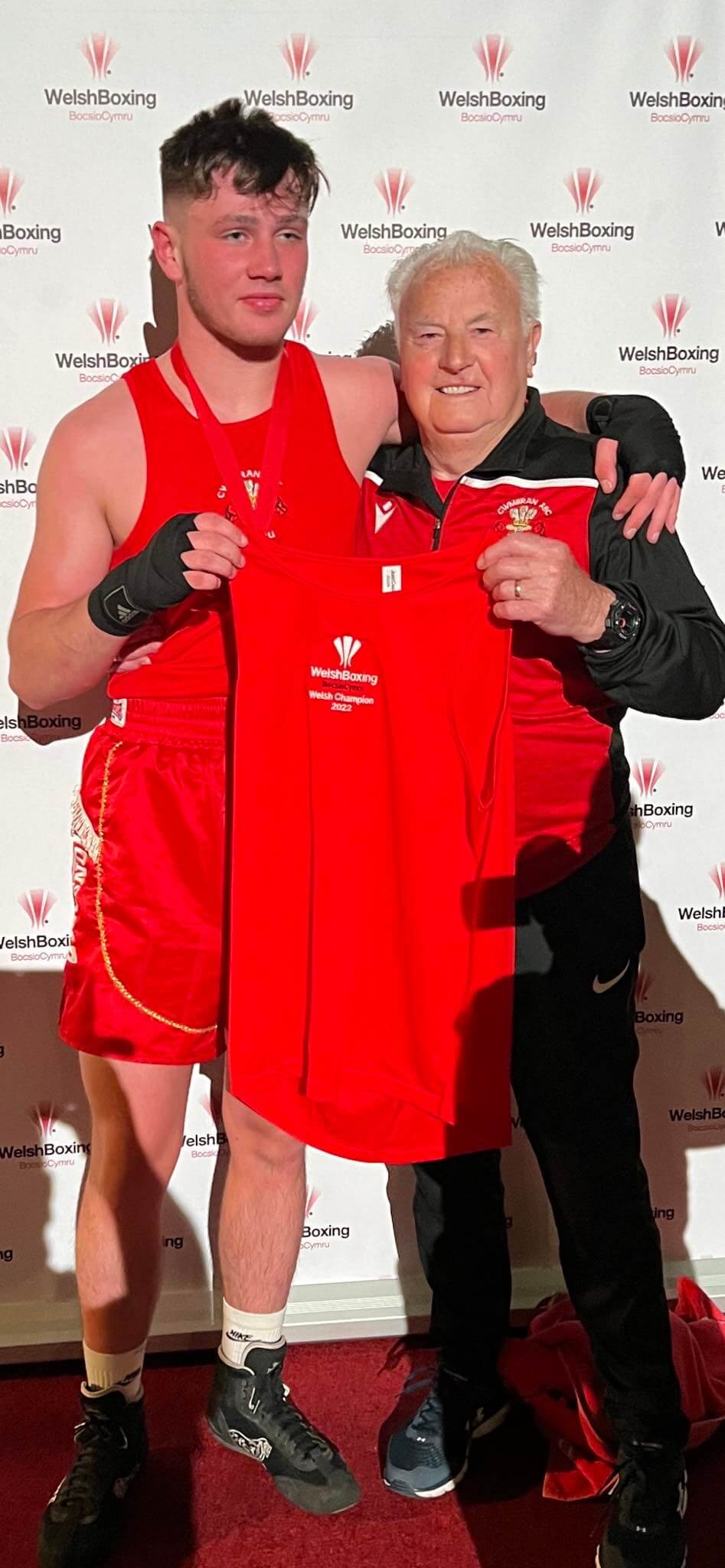 Keith said: "Harry has been with me for 18 months. I don't let anyone box unless they are ready to box. This was his third fight.
"It was the last bout of the night. At least six or seven people came to me and said 'what a great boxer he is'.
"He's got a bit of everything. What a great prospect. That's what we as coaches train the boxers for, and when it comes through it's great."
Keith turns 87 in a few weeks and has no intention of slowing down.
Watch a video of Keith in his gym
In 2018 Cwmbran Live visited Keith and did this interview