Mourners packed the road outside the Torfaen Warriors amateur boxing gym in Cwmbran this afternoon for the funeral of Shane Thomas.
VIDEO: Watch a video of the service at Torfaen Warriors ABC
Pastor John Funnell, the club's pastor, led a service outside the club in Grange Industrial Estate in memory of the 22-year-old former champion boxer who died in a car crash.
Shane joined the club at the age of nine and went on to win many titles.
Pastor Funnell said on behalf of Simon Weaver, the club coach:
"He achieved great awards in boxing but it was the way he was always smiling, lauging and joking that I will never ever forget. Always keen to help newcomers, a big part of our gym has been ripped away from us all. All I can say is God, you have gained one hell of a champion."
Paster John thanked the club's coaches on behalf of Shane's family and said the family wanted Shane to say "one last goodbye to the place."
He said: "All these kids aspire to be like Shane, and through them his memory will live on."
Hundreds of people stood outside and listened to songs, chosen by his family, including Tina Turner's Simply The Best and See You Again by Wiz Khalifa.
A light aircraft circled the sky above with trailing a RIP Shane message. The service and mourners then went on to Llwyncelyn Cemetery.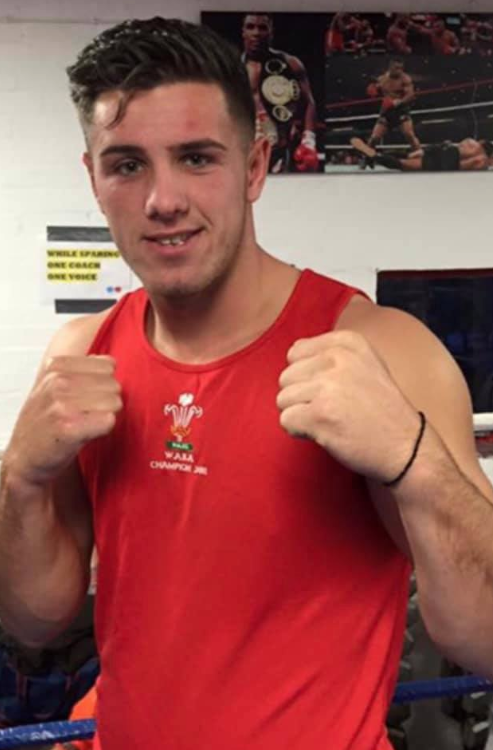 Read the full tribute from Simon Weaver to Shane Thomas that was read out at the service.