Torfaen's first Autism Pride Festival is taking place on Saturday 18 June.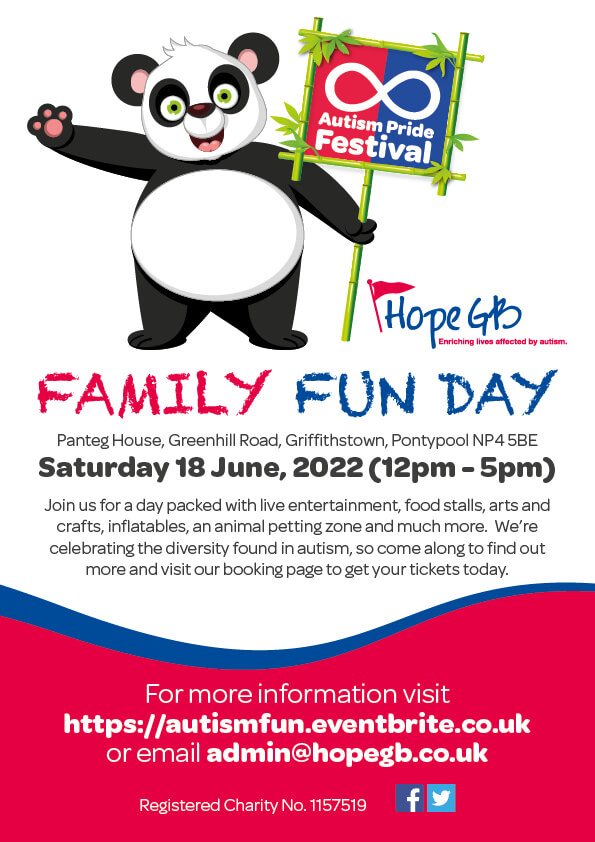 The festival organisers are Hope GB, a charity based in Torfaen, who support people with autistic spectrum conditions and their families.
It's taking place from 12pm to 5pm at Panteg House in Griffithstown.
The organisers said: "This unique event will showcase the diversity found on the autistic spectrum, while packing in fun, unusual and entertaining activities for individuals and families to enjoy.
"You can expect live performances, fun challenges, a variety of food stalls, animal petting zone, arts and crafts, autism-friendly inflatables, information and support stands, sensory zone and special appearances from our very own loveable panda mascot – Hope!
"Come along, whether you have a connection with somebody with autism or not. Our aim is to create a relaxed and friendly atmosphere, so we'd love you to be a part of this.
"This will be a day of celebrating and raising awareness of autism in the community, with autism-friendly activities and information on local services.
Hope GB
Buy tickets to Autism Pride
Tickets are £2.50 adults and £1.50 for children under ten and are available online.