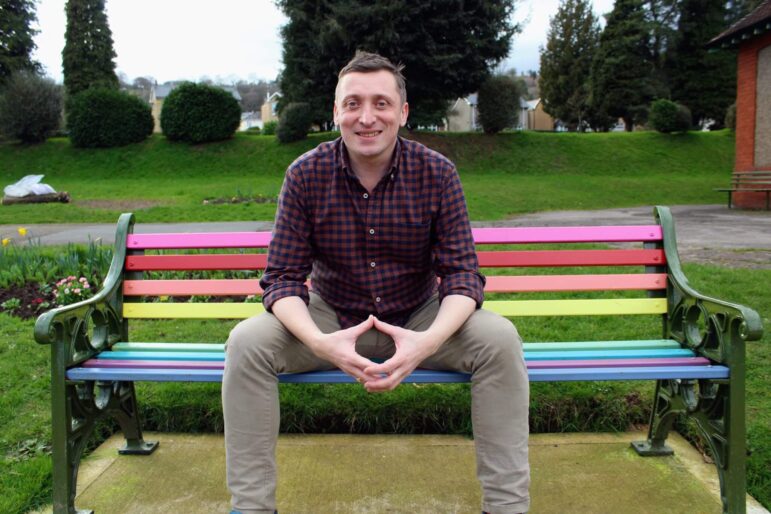 Nathan was asked to answer this question- You should vote for me in the Panteg election because- and this is his answer.
My name is Nathan Yeowell and I'm standing as one of the three Labour candidates for Panteg in
Thursday's Torfaen County Borough Council elections, alongside sitting councillors Anthony Hunt
and Norma Parrish.
Like many of you, I was born in the ward, in Panteg hospital. I was brought up and went to school in
Sebastopol and Griffithstown, going to West Mon when I was eleven and then off to university when
I was eighteen. Having spent twenty years living and working in London, I came home to live just
ahead of lockdown, and have settled again, permanently, in Griff. I've had a varied career, including
jobs at the BBC, in policy development, and in the charity sector. I am currently the director of two
companies and a trustee of TRAC2 – the fantastic anti-poverty charity based in Trevethin.
Over the past ten years, Torfaen Labour has worked hard to protect local services in the face of
ongoing Tory cuts and, crucially, protect vulnerable residents through the nightmare of Covid-19. I'm
standing because I want to support Anthony and Norma in this work, helping them defend and
promote the interests of our friends and neighbours as life gets back to normal.
If elected, we will be your local Labour champions in Griff and Sebast, working with you – and in
every community across Torfaen – to shape a better future for all of us.
Working together, we'll build a stronger Torfaen, improving and investing in vital services, creating
a £2 million Community Renewal Fund, and rolling out our share of the 600 new Community Support
Officers provided by the Welsh Labour Government.
We'll fight for a fairer Torfaen, taking action to help you through the Tories' cost-of-living crisis
and lending you a hand when times are tough. We'll maintain the council's existing schemes to help
those in need when they need it – and will extend free school meals to all primary school children.
We're committed to creating a greener, cleaner, more active Torfaen – implementing the council's
climate action plan and boosting our recycling rates even further. And we want to work with local
businesses to create a more prosperous Torfaen, creating jobs, campaigning for better transport
links, and investing in our town centres.
So, wherever you live, it would be great if you could give us your votes on 5 th May – and if you live in
Panteg, please use all three votes for your local Labour candidates Anthony Hunt, Norma Parrish and
Nathan Yeowell.
Click here to read a full list of all the candidates standing in the Torfaen County Borough Council elections on Thursday 5 May 2022.