Forty county councillors were elected in Torfaen at May's elections. In a new series for Cwmbran Life we are talking to the 17 new councillors. Today we hear from Catherine Bonera, Independent councillor for St Dials Ward.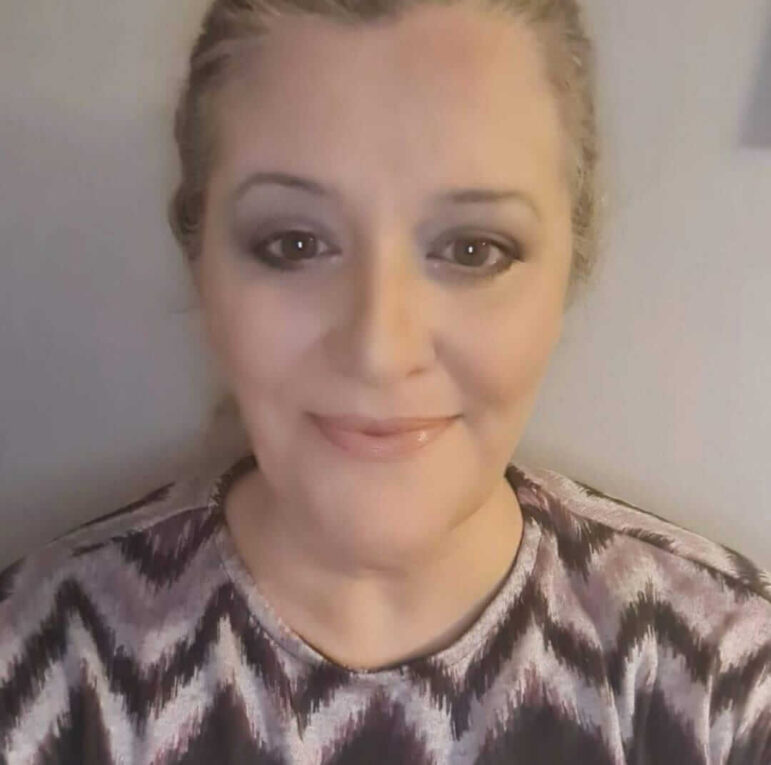 "It took about three days to get over the initial shock of actually getting elected, I was in a bit of a daze. I was excited though and wanted to hit the ground running. I remember having my first resident issue just after my election! I was actually still at the count at the time.
"The first task that I wanted to address were my election pledges. My mission is to get them completed, after all, that is what I had promised my electorate.
"As part of SDW (St Dials Ward) Community Group, and supporters I helped complete the refurbishment of the Old Cwmbran Tennis Courts. We were able to finish this before the elections! I wonder if that's a first, completing an election pledge before the elections? I am really pleased to report that the courts are being well used.
"Within my first few weeks I set about arranging the necessary meetings that would enable the rest of my/ our pledges to move forward.
"All this whilst co-organising the yearly Party in the Park (Old Cwmbran Park with Cllr Haynes) and whilst dealing with resident issues. I am yet to come up for air!
"I have noticed a few processes that have changed since my previous election in 2008.
"Resident issues are reported to TCBC, using a generic email address instead of direct officer contact, (which we previously did.) I am not sure if the change is for the better yet, time will tell.
"The second change is the hybrid option to attend meetings. This is the way forward and a family-friendly decision indeed. In my opinion, well-done Torfaen Council for implementing this.
"Finally, all Ward Surgery dates, times and locations have been arranged and booked until next year. Additionally, Cllr Haynes and I will be visiting retirement schemes every month.
"Our St Dials Ward Website should go live very soon and we hope to have a date for the launch of our St Dials Ward Hub and community coffee morning. It's all go for The St Dials Ward Team.
"I'd like to thank every single person that voted for me and I hope that over the next five years, I will have proved to you that your vote was not a wasted one.
"Thank you for making me feel so welcome, for your support and trust. People before politics."
The 17 new councillors in Torfaen
I'll be contacting all 17 of these councillors over next couple of weeks. If you're one of them feel free to email me on [email protected] or call/ text 07728 685 389.
Blaenavon
Liam Cowles – Labour
Nick Horler – Independent
Fairwater
Jayne Watkins – Labour
Llanfrechfa and Ponthir
Karl Gauden – Labour
Llantarnam
Nick Jones – Independent
Llanyrafon
David Williams – Labour
New Inn
Nick Byrne – Labour
Jon James – Labour
Rosemary Matthews – Labour
Panteg
Nathan Yeowell – Labour
Pontnewydd
Sue Morgan – Labour
Pontnewynydd and Snatchwood
Alfie Best – Labour
Nicholas Simons – Labour
Pontypool Fawr
Mark Jones – Independent
Caroline Price – Labour
St Dials
Catherine Bonera – Independent
Upper Cwmbran
Lucy Williams – Labour