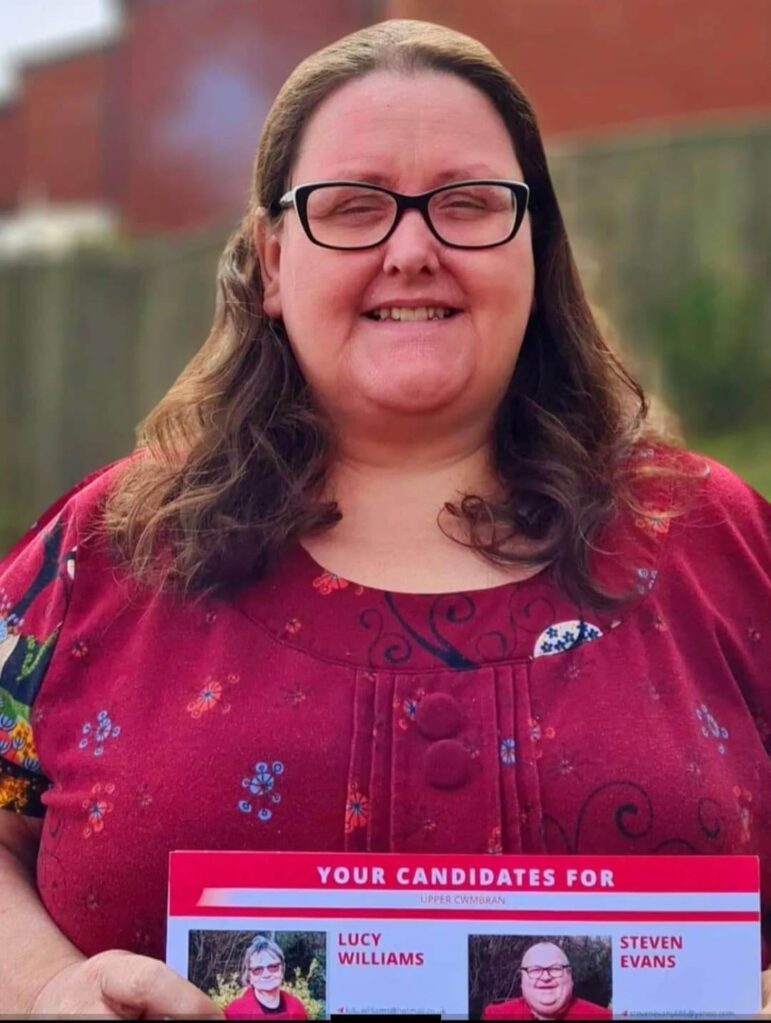 Leanne Lloyd-Tolman was asked to answer this question- You should vote for me in the Upper Cwmbran and Thornhill (Cwmbran Community Council) election because– and this is her answer.
You should vote for me in the Upper Cwmbran and Thornhill election because…
Hello, I'm Leanne Lloyd-Tolman and I'm standing as a Labour candidate in the upcoming Community Council elections for Upper Cwmbran & Thornhill. As someone who grew up in Thornhill and has lived in the ward again for last 10 years, I'm rather fond and protective of the area!
I feel Thornhill has an unjustified bad rap in Cwmbran and I'm determined to right this misconception. As a community we have a small army of amazing, inspiring and dedicated people who work tirelessly behind the scenes to support, enhance and improve our area. I'm proud to be able to work alongside many of them at Thornhill Community Centre.
In terms of my background, I've been married to Gareth, who's standing in the Upper Cwmbran West, for 18 years and we have five children. Raising my family in the area obviously means I have a vested interest in ensuring it's safe, clean, and engaging. Having a young family also means I'm very aware of the rapidly rising cost of living and the impacts it is having on everyone's family budget. I very much look forward to being part of a Labour team in Upper Cwmbran and Thornhill who are committed to supporting our community through the challenging times ahead.
I worked in Social Care for many years and I'm passionate about ensuring everyone is supported to overcome barriers to meet their full potential regardless of age, disability, income etc. I have close family members who are themselves disabled and have seen first hand the struggle to access appropriate support, inclusive services and help. Playing my part in removing these obstacles and advocating for some of our most vulnerable residents is a very important objective for me.
I've been a school Governor at primary level for 6 years. Currently serving as Vice Chair. I also recently joined the Governing Body for a local secondary school. In my spare time I volunteer with an online mental health crisis service.
I am local, approachable, easily reachable, hard working and dedicated to ensuring our local needs and views are represented. Your community is my community and therefore by extension your issues are my issues. If you would consider casting your vote for me on May 5th I would be honoured to represent you
Click here to read links to a full list of all the candidates standing in the Cwmbran Community Council elections on Thursday 5 May 2022.