A resident at Thistle Court Care Home in Cwmbran has shared her wonderful story of leaving an orphanage to work in nursing.
Staff from the home have collected the memories and photos of Joyce Hague, 80, and shared them with Cwmbran Life. Here are their words:
"If the COVID-19 pandemic has highlighted one thing, it is the significant need we have as a society for nursing professionals.
"Thistle Court Care Home in Cwmbran is home to many devoted health care professionals who live and care by the principles of nursing practice. Joyce Hague, who lives at the home, was a children's nurse who brought protection, support, and reassurance to all whom she cared for in the many years she worked in hospitals throughout the UK. 
"Born in Lancashire on the 17th September 1940, Joyce's journey in care started as an orphan at the Belmont House in Cheadle, with her two sisters Joan and Pat and two brothers Roy and John. Belmont House and the surrounding estate was a care home for children, known at the time as the Children's Garden Village.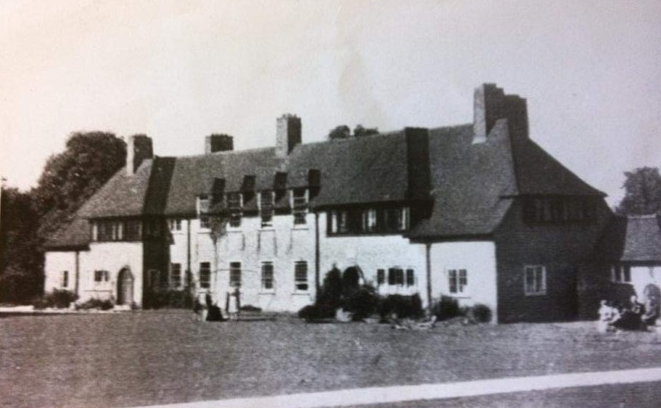 "Joyce and her siblings spent all their childhood in Belmont until the age of 18.  Upon reaching adulthood, and in need of both a job and a home to call her own, and perhaps even inspired by her own experience in care, she enrolled in the school of nursing. 
"After she had completed her training, she began caring for the young people of Manchester on the wards of the Booth Hall Children's Hospital.
"A fulfilling and rewarding career wasn't all she found at Booth Hall, as her friend and colleague Georgia introduced her to Eric, her future husband, and they were bound together in holy matrimony in 1961. They were blessed with their first-born child Kathryn in 1963, followed by Stephen in 1965 and their youngest Joanne in 1971.
"After some time at Booth Hall Children's Hospital, Joyce took a new career opportunity at the smaller neighbouring Duchess of York Hospital for Children in Levenshulme, where she took care of younger children and babies. 
"After several happy decades spent in the north, the Hague family moved to Griffithstown in 1973 so that Eric could work driving lorries. 
"In her new surroundings, having retired from nursing and finding herself with newfound spare time, she threw herself into all South Wales had to offer. Joyce enjoyed the delicacies of dance, the sweet sound of song and taking quiet walks through the beautiful welsh countryside. 
"After several years in South Wales, Joyce began her journey with dementia and in June 2020, with her family, made the life-changing decision to move into her new home – Thistle Court Care Home.
"At her new Cwmbran home, being surrounded by health care professionals is a constant reminder and opportunity for emotional connection to positive memories and feelings from her previous occupation of nursing.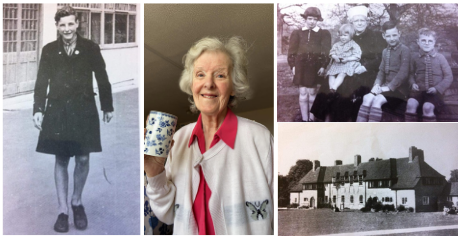 "Covid-19 has meant that Thistle Court have had to change the way they do things; seeing loved ones through video calling, training together virtually and meeting in visitor pods – how technology has come to our aid! While there have been technological leaps since Joyce's days of pacing up and down her hospital wards, the core principles of nursing have remained the same. 
"These principles of considering people in need at the centre of every decision, treating those with dignity and humanity have helped generations of nurses to reassure, ease pain and provide excellent care. Principles that both our team and Joyce share together."