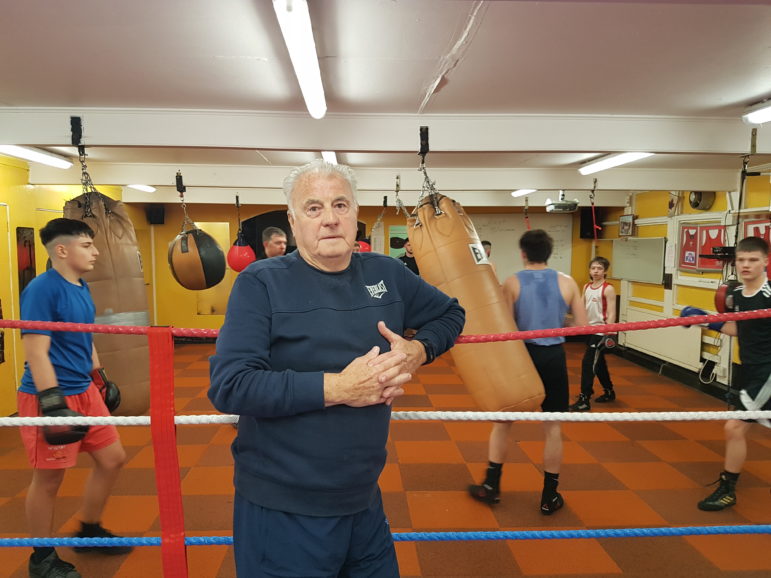 Cwmbran's oldest boxing club needs help to fix a leaking water pipe as they can't afford the £6,000 repair bill. Cwmbran Boxing Club has trained 1000s of boxers since it opened 49-years ago. Keith Jefferies, the club coach, said a problem was spotted in September.

The 84-year-old said: "Welsh Water came to do a meter reading and spotted it was going around and around. They have been out twice to try and locate the pipe and fix the leak. Their policy is they will have two attempts so it's now over to us. Some of the dads have done some digging but have had no luck. It does feel like we are looking for a needle in a haystack.
Can you help Cwmbran Boxing Club fix their leak?

"We just need some advice, expertise and assistance. I can't let the boxers train without water so I have been buying bottles of water to keep us open. We are a popular club that keeps so many young people off the streets and doing something positive in their spare time.

"The young boxers pay £3 a week for four training sessions. Amateur boxing clubs are run on a shoestring so we can't afford to pay thousands of pounds. I'm sure there must be people out there who have the equipment and skills to find a leaking water pipe. We just need them to spare a bit of time to give us a hand."
Contact Cwmbran Boxing Club
Call Keith on 07723 348447.