Elspeth Lewis is the headteacher of Croesyceiliog School. Read her blog about the first week of the school reopening since it was closed in March as part of the Covid-19 lockdown
"It has been a very exciting week at Croesyceiliog School as Monday 29 June marked the return of our students for the first time since lockdown began in March.
"There has been a huge collective effort from all the staff to get the school ready to welcome the children back to school. The school has been divided into zones, and within each zone there are eight classroom 'bubbles' of no more than ten students.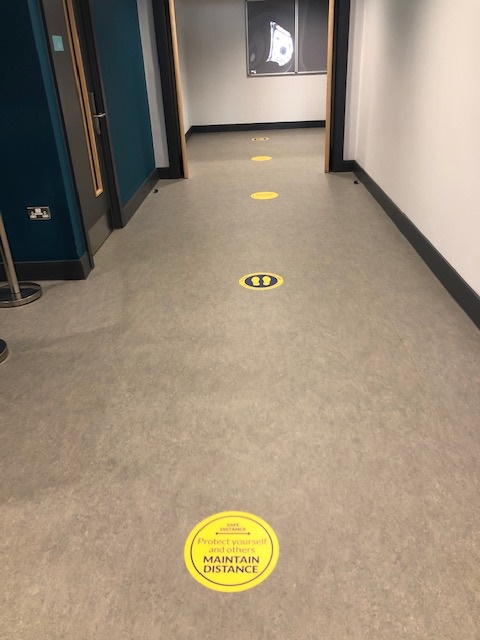 "The school start and end times are staggered for each zone, as well as the break times. A new timetable has been created, a booking system for parents, and teachers have planned new lessons that will work well in our new classroom seating arrangements.
"It is fair to say we have gallons of sanitiser gel"
"We have bought new signage to help students remember how to keep us all safe and well while we are in school and it is fair to say we have gallons of sanitiser gel at all entrances, in the classroom doorways and in every toilet.
"The school looks very different from the way the students remember it in March! Monday dawned, and although there were a few nervous faces as our Year 10 students arrived, everyone settled in very quickly.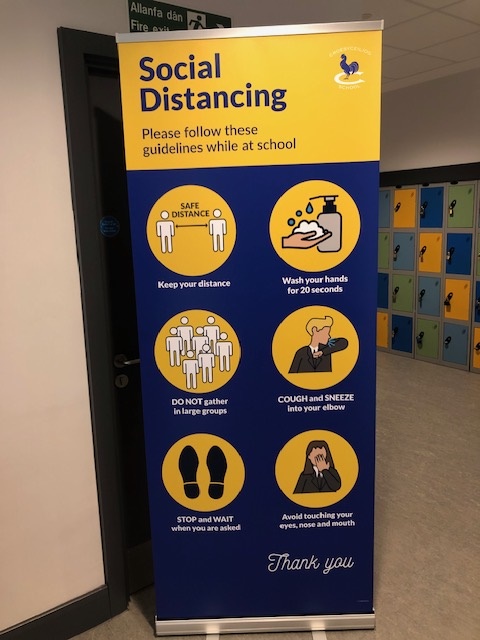 Check In, Catch Up and Prepare'
"Our message this week has been to 'Check In, Catch Up and Prepare' our students. Teachers have checked in on the students' emotional and physical wellbeing, and lessons have allowed our students to reflect on the past few months, and the impact the Covid-19 pandemic has had on them, our community and the world. The students have also had sessions with subject specialists that have helped them catch up on any learning they have missed.
"A crucial session has been one that prepares our students for learning going forward. We have now moved to a blended learning approach, combining the face-to-face sessions in school with online learning at home. Staff and students have rapidly upskilled to move to teaching and learning online.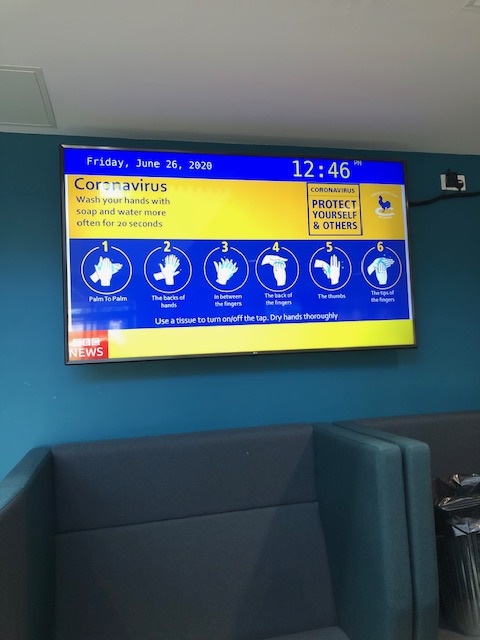 "Coleg Gwent have also been in school with our Year 11 and 12 students, supporting them in their transition from Croesyceiliog Sixth Form to the new Torfaen Learning Zone in September.
"It has been a very successful first week. The smiles and laughter we have heard from the classrooms and corridors is heart-warming. The teachers have missed their students and it is clear the students have missed being in school with their teachers and friends.
"Although we only have three weeks with our students before the summer break, this has been a perfect opportunity to re-connect with them after missing them for three months."
Community Voices
Community Voices is a new feature on Cwmbran Life written by you, our readers. If you have something to say fill in this form and you can use our site to tell your story.