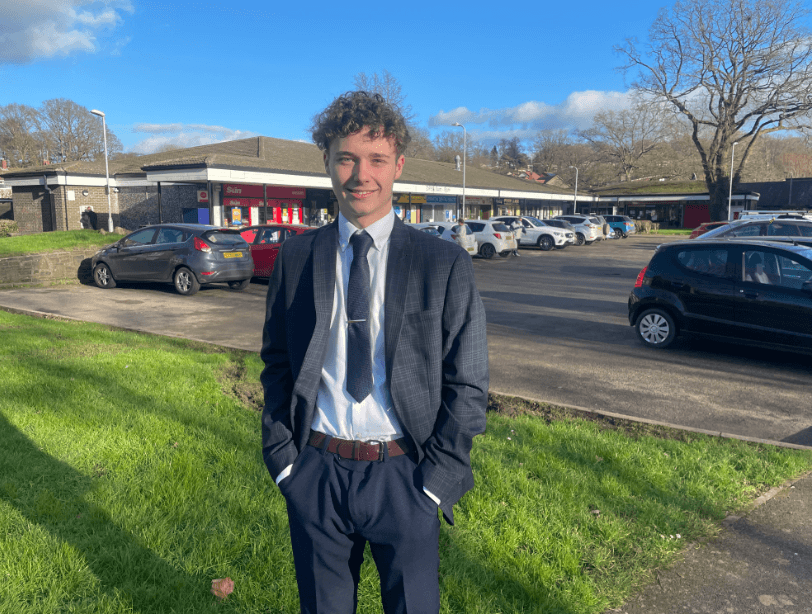 Cory was asked to answer this question- You should vote for me in the Llanyrafon election because– and this is his answer
My name is Cory Scriven, I have Lived in Torfaen my entire life. I have grown up experiencing the failings of the Labour council here in Torfaen. This Thursday you have the opportunity to vote for change, an opportunity to unlock the full potential of Llanyravon and send a message to the Labour group who feel it is their God given right to be re-elected.
Llanyravon is in desperate need of better parking. I want to create additional spaces across the entire ward and make private driveways easier to obtain. Labour is planning a ban on pavement parking. This would make it near impossible for people to own a car in Llanyravon.
If elected, I would work non-stop to ensure that the ban does not happen and I would work non-stop to help the people of the ward be able to park with peace of mind.
Torfaen has some of the worst roads in Wales but every year the Labour led council insists they have no money to repair them.
If elected, I would fight tirelessly to make sure that no expense is spared when it comes to roads.
School Standards in Torfaen are among the lowest in Europe. Labour are failing the children of Torfaen!
I have witnessed firsthand how poor the level of education is here in Torfaen. This is pushing people to cross the border into England to sit their A-levels. Kids would rather travel an hour every day than attend a college in Torfaen, what does that say about this Labour council?
The Conservatives have given millions to councils in Wales, Yet the Labour group have decided to put up your council tax again. In the last 10 years council tax has risen by 50%, double that of a similar council in England and after all this torfaen has nothing to show for it!
So, with all this considered I ask you, the People of Llanyravon, to use your vote for me. That is the only way that you will see a change and the only way we can end the 100 year long grip Labour has held on Torfaen.
Click here to read a full list of all the candidates standing in the Torfaen County Borough Council elections on Thursday 5 May 2022.