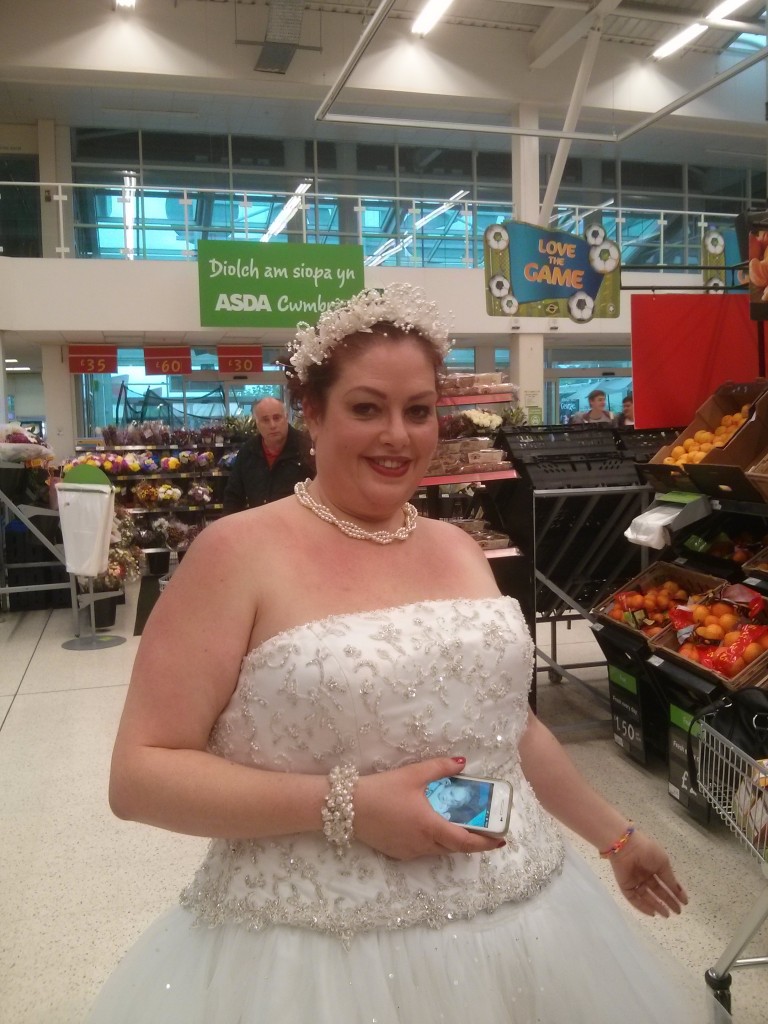 A bride caused a stir among shoppers and staff in Cwmbran Asda tonight as she walked through the store in her wedding dress.
I was picking up some sweet potatoes in the vegetable aisle at 7.50pm and did a double take as I spotted a white dress out of the corner of my eye.
Cwmbran Life had to find out more and Anna was more than happy to do a quick video blog. Watch it here 🙂
This story sums up why Cwmbran Life was started. Our town is a friendly place full of wonderful characters. I'm smiling and have goosebumps as I type this blog. Anna got married at Pontypool Register Office today and wanted to make sure her guests have a cracking night tonight.
So she headed to Asda to stock up on booze. Staff and shoppers around me were smiling as she headed down the aisles. One man with his young daughter came over and said: "Congratulations. My daughter says you look beautiful."
To Anna and James- Have a fantastic night and wonderful future together. You put a grin on a lot of people's faces tonight.