Bollards have been installed next to a Cwmbran road following four incidents in three years where cars have mounted the pavement.
Llantarnam resident Wendy Reynolds told Cwmbran Life in April 2022 how she was worried for the safety of pedestrians after a series of incidents where cars have crashed over the curb, across the path and even into her and her neighbours' gardens.
She lives on the junction of Llantarnam Road and Newport Road. Torfaen Council arranged a meeting with her and have now installed four bollards along the pavement.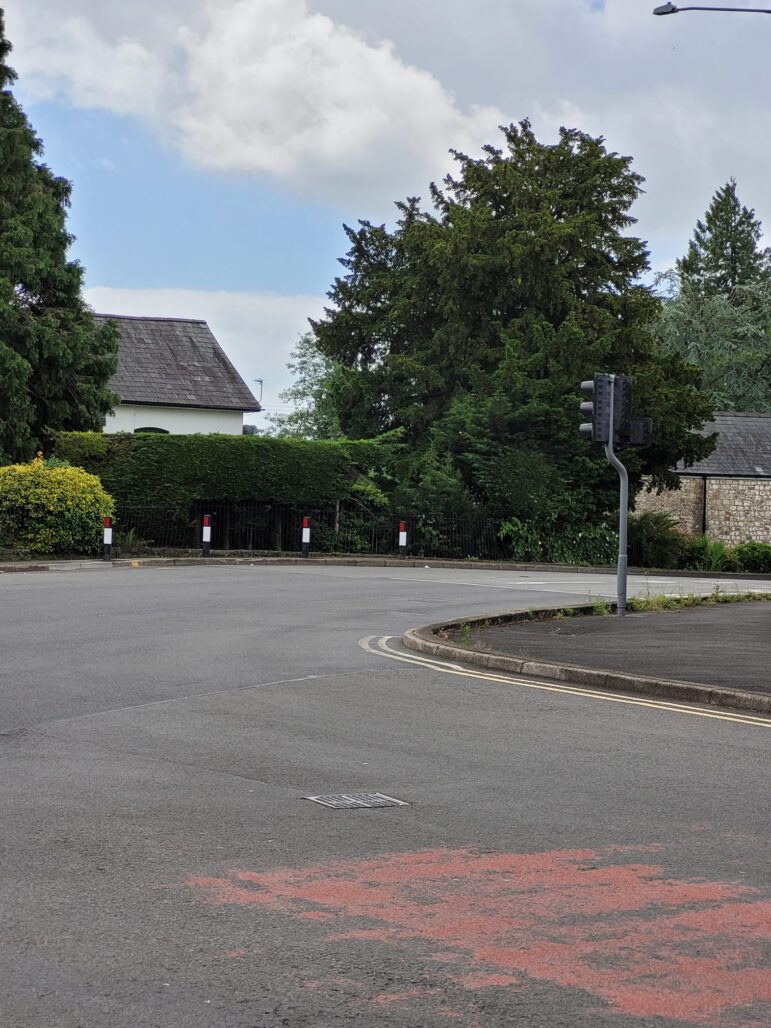 Ms Reynolds said: " When they were put up we were relieved that at last someone on the council was taking the issues with this junction seriously. We just hope that it has some effect and makes the area safer for pedestrians and motorists alike."
A Torfaen Council spokesperson said: "All recorded incidents are the result of driver behaviour (inappropriate speed, stolen vehicles etc) and not related to the road layout. Following discussions with the property owner it was agreed where the pavement width allowed to install flexible bollards to highlight the kerb line."
Video of one of the incidents at this location