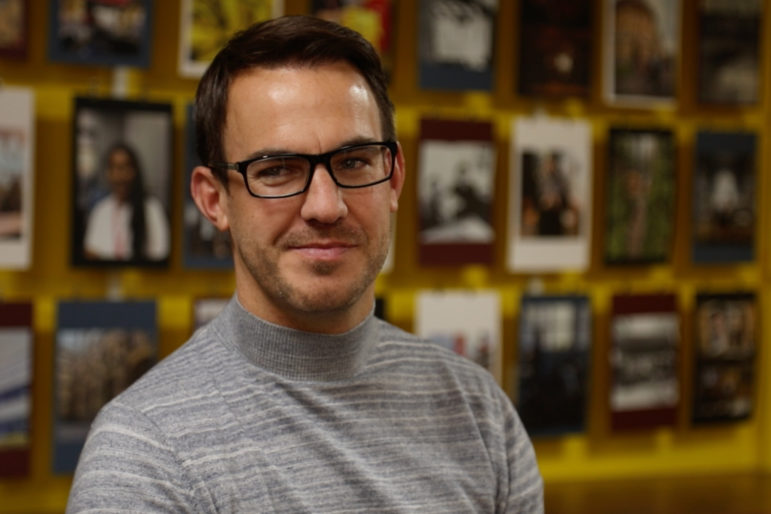 Students and graduates from the University of South Wales (USW) Film and TV School have been working on the production of the epic new TV drama, His Dark Materials.
Ben Jenkins from Cwmbran was one of more 40 USW students and graduates involved in all stages of production and across a wide variety of roles.
Adapted by writer Jack Thorne from Philip Pullman's acclaimed series of novels, the series had its global premiere on Sunday 3 November on BBC One and BBC iPlayer.
His Dark Materials is a Bad Wolf production. Through their not-for-profit educational initiative Screen Alliance Wales (SAW), Bad Wolf continues to develop relationships with local schools, colleges and universities, building career pathways and supporting young Welsh talent. Working with USW's Film & TV School Wales, SAW promotes a wide range of skills needed to work in the film industry, including traineeships, placements and shadowing, and an online networking and jobs portal.
Filming of His Dark Materials took place predominantly at Wolf Studios Wales in Cardiff and on location around the UK.
Filming is already underway on season two.
Ben is an MA Film (Production Management) Graduate. He has always had an avid interest in the business side of television. Since graduating from the Masters course, Ben has worked on productions such as Bargain Hunt, Casualty, and Da Vinci's Demons. From there he went on to work as Jane Tranter's Executive Assistant at Bad Wolf. Ben is now Operations Executive on His Dark Materials.
Ben said: "I researched the production management courses available and USW offered the exact high-quality course I wanted to study.
"Many of the tutors are industry professionals themselves, so there is not just great course content but they created contacts and opportunities for us.
"You no longer have to go to London to work in this industry, there are opportunities on your doorstep. Through Screen Alliance Wales, there are links to provide a minimum two-week work paid placement which gives a taster of the industry and a realistic experience of your potential career.
"Screen Alliance Wales also arrange traineeships in various roles, which can be a springboard from graduating to traineeship to crew member, working from a runner upwards, which is how most people start in the industry.
"My advice to anyone thinking about working in this industry would be to grab any opportunity that is offered to you. These experiences will set you above your competitors.
"The film industry in Wales has exploded over the past four years. It is an incredible opportunity for Wales that we can build something like His Dark Materials. Viewers can expect a highly enjoyable visual experience with gripping drama."
Tom Ware, Head of USW Film and TV School Wales said: "Everyone at USW is thrilled that, thanks to our close partnership with Screen Alliance Wales, we are able to create so many opportunities for our students and graduates to work on this groundbreaking series. To be able to support so many talented young people now and on future series is both an honour and a privilege."